Introduction
This presentation consists of panoramic views of the ship's science labs, living quarters, and rig floor and requires the QuickTime plug-in for proper viewing. The plug-in can be downloaded for free from the Apple QuickTime web site.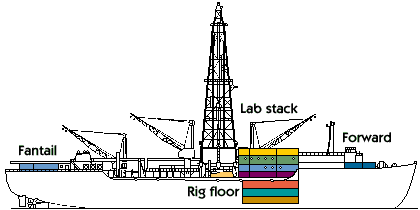 Acknowledgments
We thank Jean Wulfson (Texas A&M University Digital Library) for photographing the laboratories aboard the JOIDES Resolution during the ODP Leg 205 port call, and for creating the basic QTVR panoramas.


Program administration | Scientific results | Engineering & science operations | Samples, data, & publications | Outreach | Overview | Site map | Search | Home
For comments or questions, please contact odplegacy@oceanleadership.org.
Copyright Consortium for Ocean Leadership